Cortona Antiquaria
24 August 2019
@
0:00
–
8 September 2019
@
23:59
DATES TO BE CONFIRMED *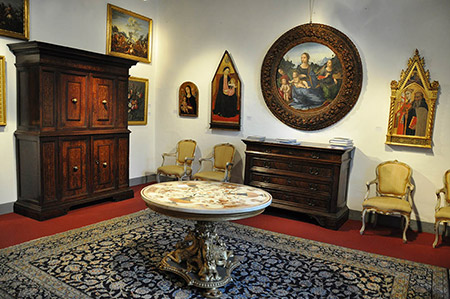 Antiques Market & Exhibition
One the oldest events in town (1st edition was in 1963), where antiques sellers from all over Italy gather to display and sell their collections to aficionados and general public. You can find stunning XVIII century furniture or exquisite pottery, paintings, crockery, special pieces such as hand-painted fans or walking sticks collections… if you are in town go have a look to get a glimpse of old Italian lifestyle!
Admission ticket is 8 €
This year the CortonaAntiquaria will feature a special exhibition dedicated to the tradition of ceramics in Cortona and its famous, XVIII century ceramic factory Catrosse.