Sacred Music Festival
29 June 2019
@
0:00
–
10 July 2019
@
23:59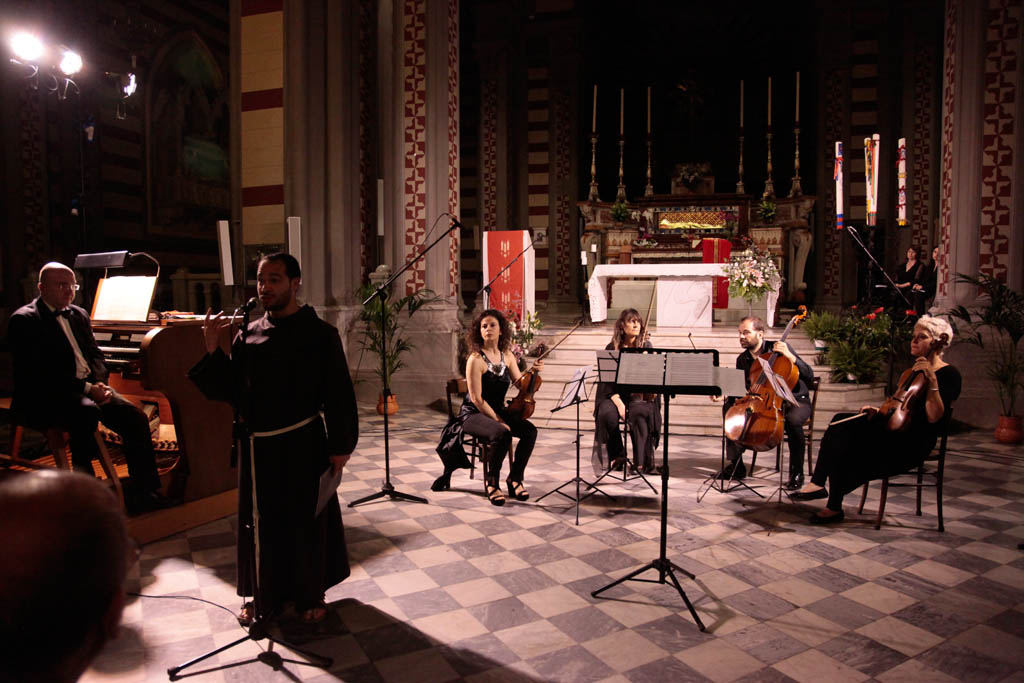 The Sacred Music Festival offers choir concerts, chamber orchestras, organ concerts and Gregorian chants. Great music and spirituality can be enjoyed even by non-practicing Catholics or believers in other faiths.

The festival is held in some of the most beautiful and inspiring churches of Cortona, like San Domenico, Santa Margherita, San Francesco, the Cathedral and Le Celle hermitage.
It is organized by Cortona Cristiana association.
Program:
Saturday June 29
9 pm – S. Domenico church
Cattedrali
with Antonella Ruggiero, Fausto Caporali organ, choir Musicanova directed by Fabrizio Barchi
Sunday June 30
10,30 am – Eremo delle Celle
Inaugural Holy Mass
Ore 11,30 – Eremo delle Celle
Inuguration Photo Exhibition "Festival years 2004-2019"
in memory of Vito Garzi
9 pm – Signorelli Theater
From Bach to Ellington
with Enrico Pieranunzi piano, Simona Severini voice
Monday July 1
9 pm – S. Filippo Church
The Sacred Voice
with Eleonora Contucci soprano, Antonio Di Marco organ
Tuesday July 2
9 pm – Santa Margherita
Hail Holy Queen
with The Color Gospel Choir
Wednesday July 3
9 pm – S. Maria Nuova church
Stabat Mater
with Daniele Di Bonaventura, choir Armoniosoincanto
Director Franco Radicchia
Thursday July 4
9 pm – Cathedral
Gloria
by Antonio Vivaldi for solo and choir
International Young Artists Project, Director Pawel Gorajski
Friday July 5
9 pm – S. Domenico church
Aquerò
"Oratorio sacro per soli narratore"
Choir and Ensemble Fideles et Amati, Director Tina Vasaturo
Saturday July 6
SACRED NIGHT
Music Prayer Adoration
6 pm – Santa Chiara Monastery
Vespers
9 pm – S. Domenico church
Salve, Mater Misericordiae
With choir Coro della Diocesi di Roma, Orchestra Fideles et Amati, Director Marco Frisina
11,30 pm – Piazza della Repubblica
Eterno Tour Acoustic
With Giovanni Caccamo
2 am – Eremo delle Celle
Adoration
"Ha rovesciato i Potenti dai Troni ha Innalzato gli Umili"
5 am – Eremo delle Celle
Stabant Matres
with Deborah De Blasi, Ensemble ARSinPROGRESS, Ensemble Concentus
Sunday July 7
11 am – Catherdral
Final Holy Mass
Hosted by S.E. Mons. Riccardo Fontana, Archibishop of Arezzo Cortona Sansepolcro, with the choir Coro della Diocesi di Roma