One of the most famous meats of Italy, Chianina meat, comes from the countryside near Cortona. It's the Valdichiana, from where the Chianina cattle breed takes its name. This is a very old breed, raised in Italy for more than 22 centuries, in the southern part of Tuscany.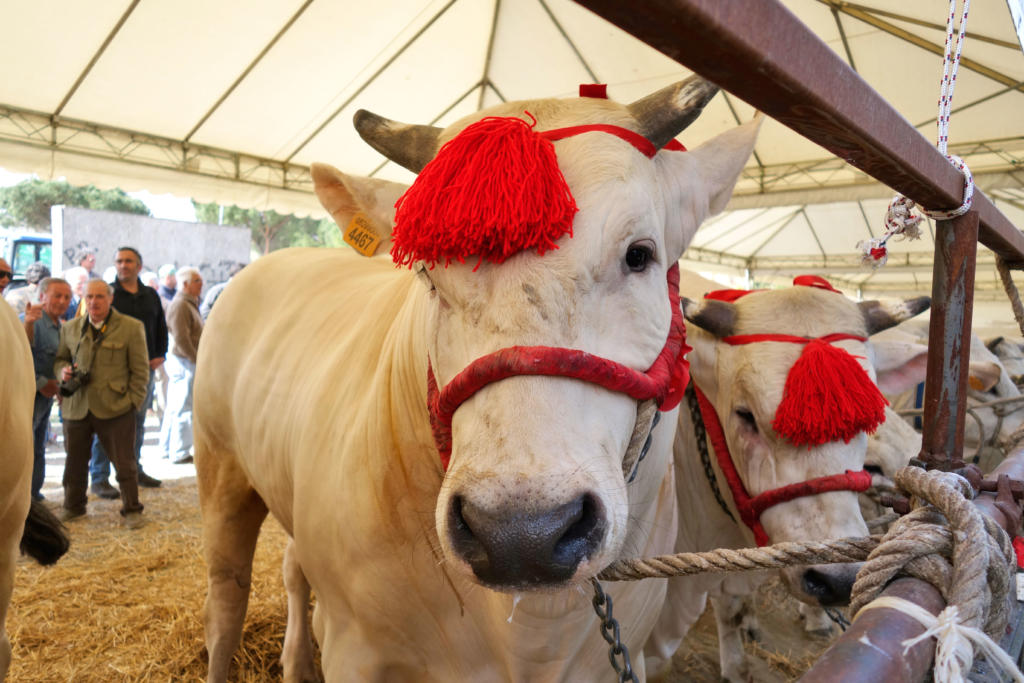 It is a giant animal in its species, with pure white coat and tapered legs. Its homeland is the valley under Cortona but the meat is the most valuable of the entire Italy. From Chianina we get the famous Florentine steak, just to mention an example.
All over Cortona, almost in every restaurant, you can get Chianina in different cuts and preparations. As well as the steak, try the tagliata (sliced), carpaccio (tiny sliced & raw), stufato (stewed) or the hamburger. Try it rigorously to blood if you want the true Tuscan experience, or medium rare… only exception, don't ask for well done! (In Tuscany it's really the worst of sins!)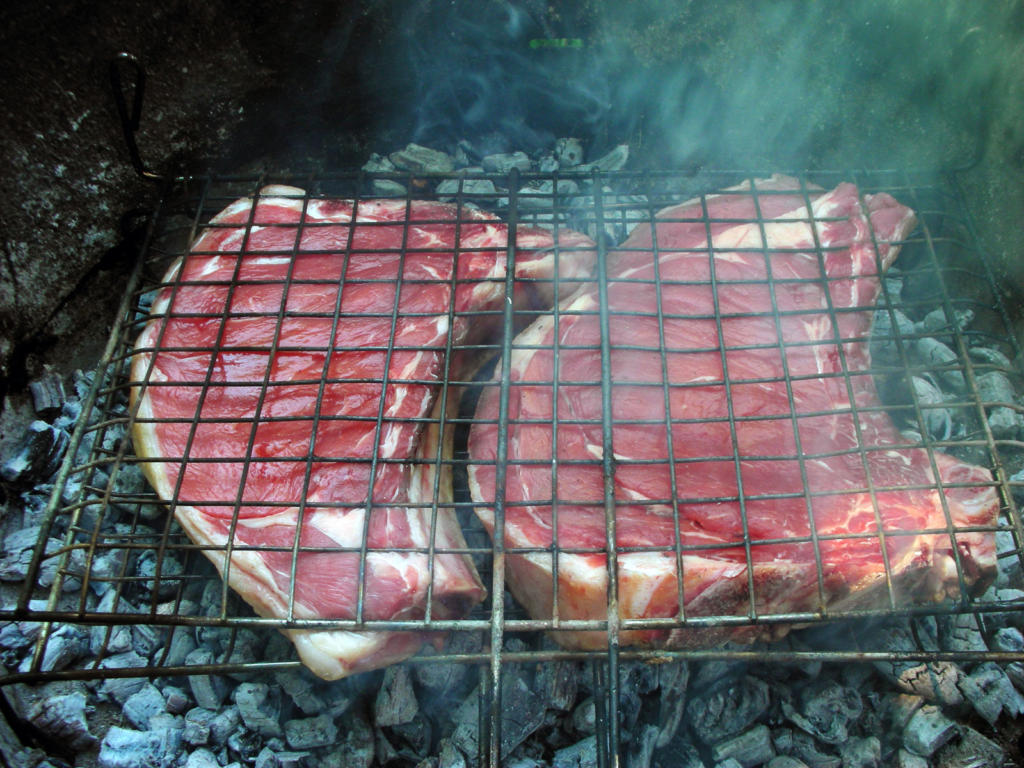 In Etruscan or Roman times these animals were especially used to work for their giant size, their strength and their resistance. Now they are raised only for meat production by small farmers, in limited quantities.
Chianina is also especially protected by trademarks certifying pure-bred. It's the case of Chianina IGP Vitellone Bianco dell'appennino Centrale (Protected Geographical Indication White Cow from the Central Apennines). Look for the blue and yellow trademark in restaurant and butcher's shops.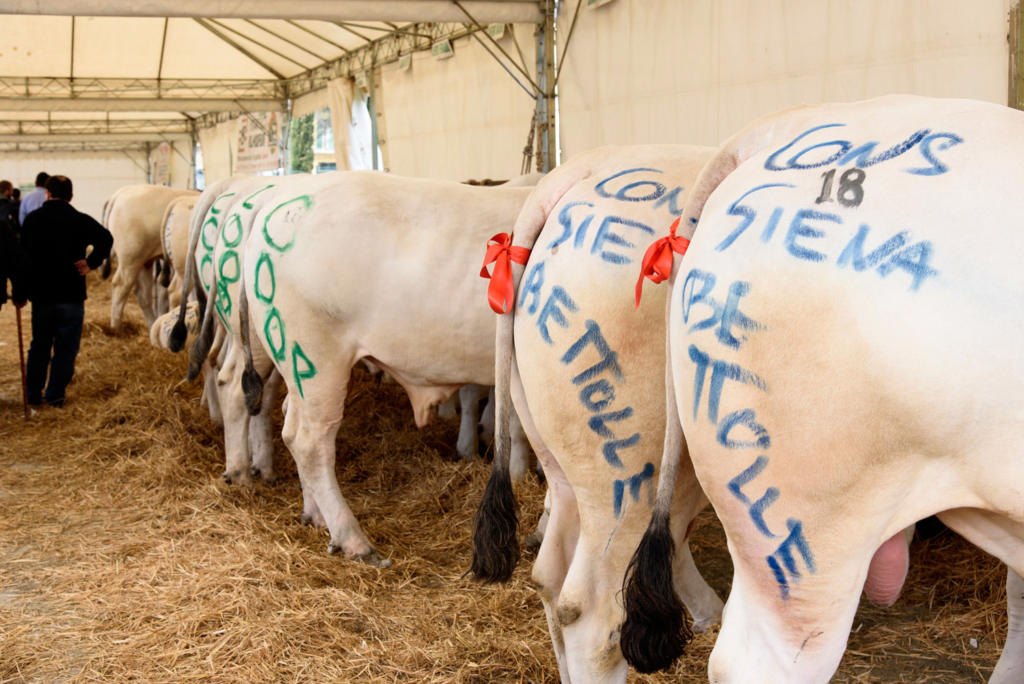 In Cortona there is a traditional fair where farmers showcase their best animals, every year in April. The first edition took place in 1953, with this year's fair being the 66th edition. Now the show is in Camucia, but around 50 years ago it used to be right outside of Cortona walls. The area is now a parking lot, officially called "Piazza del Mercato" (Market's square) for this reason.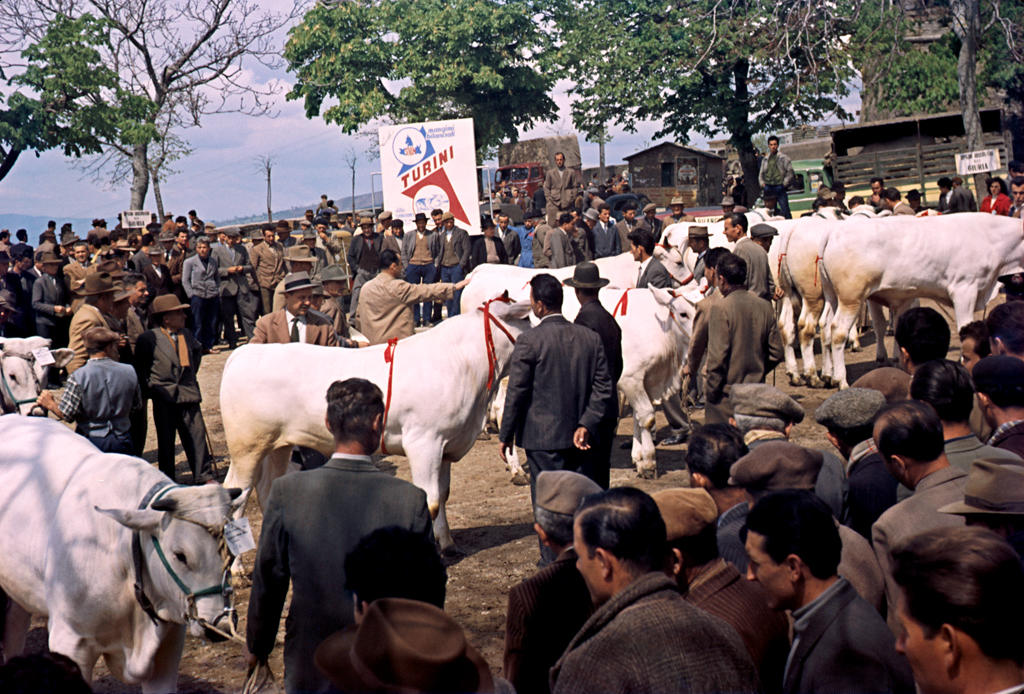 (Last Photo Credits: Duilio Peruzzi, 1956)