Easter in Cortona: where to go and what to do to enjoy the Easter break in Tuscany – 2nd part of What to do in April
April and Springtime, in general, are typically associated with Easter (this year on April 21st) and "Pasquetta" (meaning "Little Easter", the Monday after). Easter in Cortona, Italy, means especially Good Friday's Procession. Don't miss it if you are in town! Great spiritual atmosphere, it will feel like you are transported to another time and also the statues carried in the procession are really beautiful.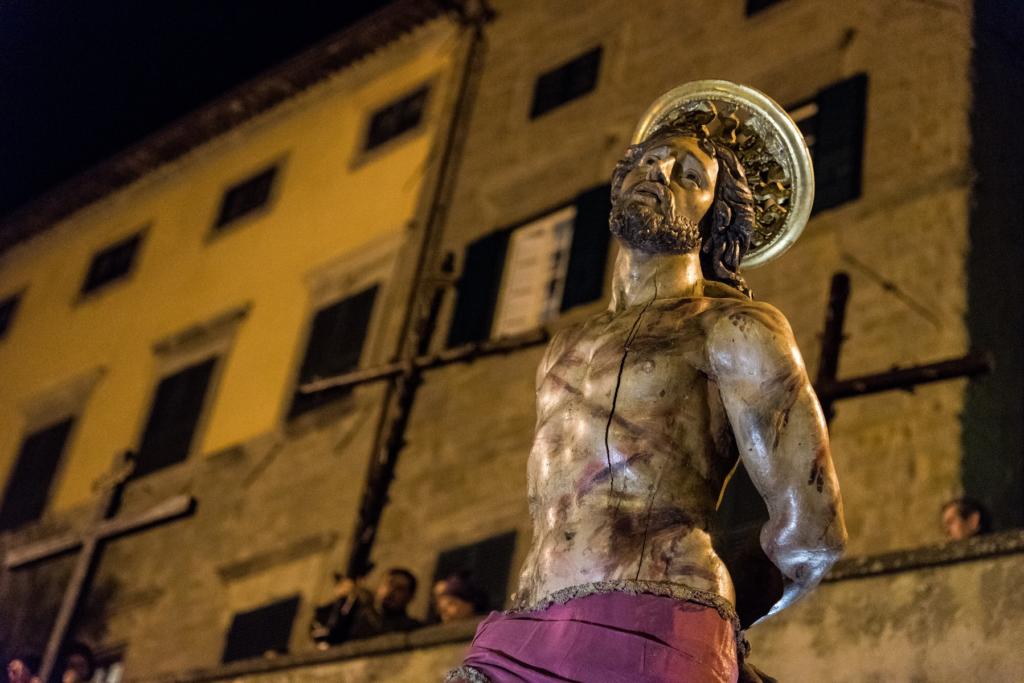 Also, "Pasquetta" is a big tradition for Italians, everybody goes out for field trips, visits nearby towns, and does outdoor activities. A lot of people will be around, so make sure you book your restaurant well in advance! 
My personal suggestion of what to do on Pasquetta in Cortona is to visit the Fortezza del Girifalco. The fortress at the top of the hill is a great space where the On The Move Association (the same behind the Cortona On The Move festival) organizes events and shows. There is also a nice Bistrot and Cafè where you can have a light lunch or an aperitivo.
The fortress is worth a visit simply for the amazing views of the valley it offers. During Easter days it will also host an exhibition of wooden sculptures by an important local artist, Quintilio Bruschi, and a photo exhibition by photographer Renee Van Bakel, portraits from the series"The Etruscan Spirit".