Events and
my
personal suggestions for April 2019 in Cortona, Italy – part 1 (2nd part:
Easter
)
Spring in Cortona is finally here. Tourists start to be around and all shops, restaurants and cafes are open again. It is one of the best times of the year to visit Tuscany, and Cortona in April does not make an exception.
Visiting in April, Cortona events
First April's event is Cronoscalata, the annual appointment with the old cars' race driving from Camucia to Cortona. Check the cars arriving in piazza Garibaldi!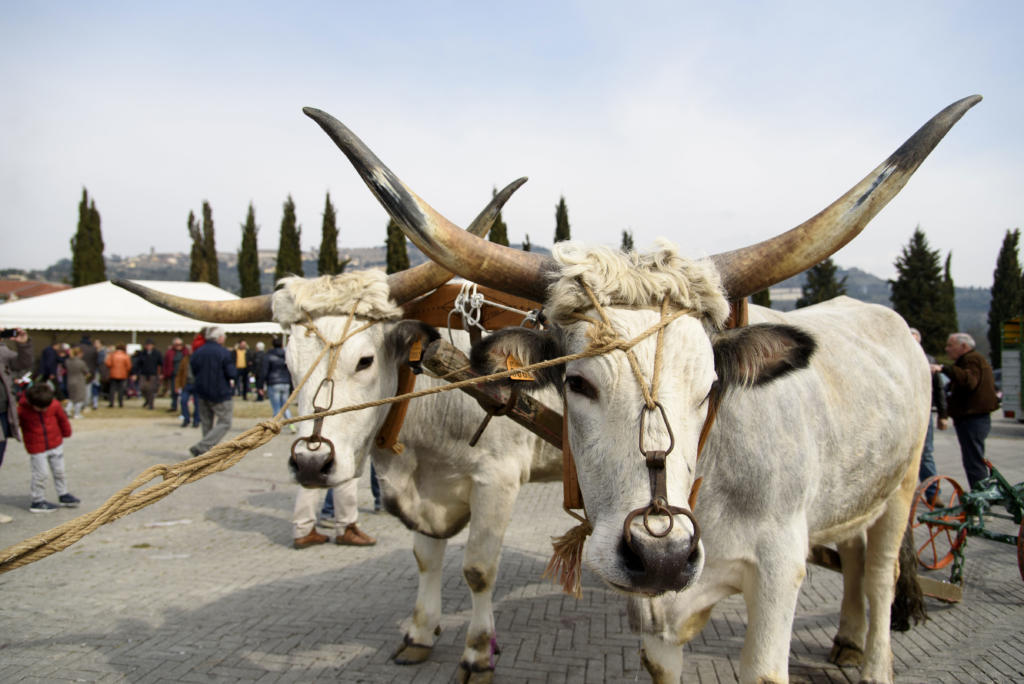 The second weekend of April is dedicated to our most famous meat, the Chianina steak.
An old tradition is Mostra Mercato del Vitellone. This is an open-air market of Chianina beef where farmers showcase and sell their giant animals. The market takes place in Camucia on the Saturday morning of April 13th. Go see it if you are looking for a very local and different experience.
In Cortona, at Sant'Agostino center, there is the "elegant" side of this celebration, "Chianina & Syrah". It is a 3-day event, but my suggestion is to go especially on Saturday or Sunday to the "Mostra degustazione" (tasting event). From 10,30 am to 7 pm with a 15€ ticket you can taste over 24 different syrah wines from local producers and try 3 Chianina dishes cooked by the best chefs of Cortona.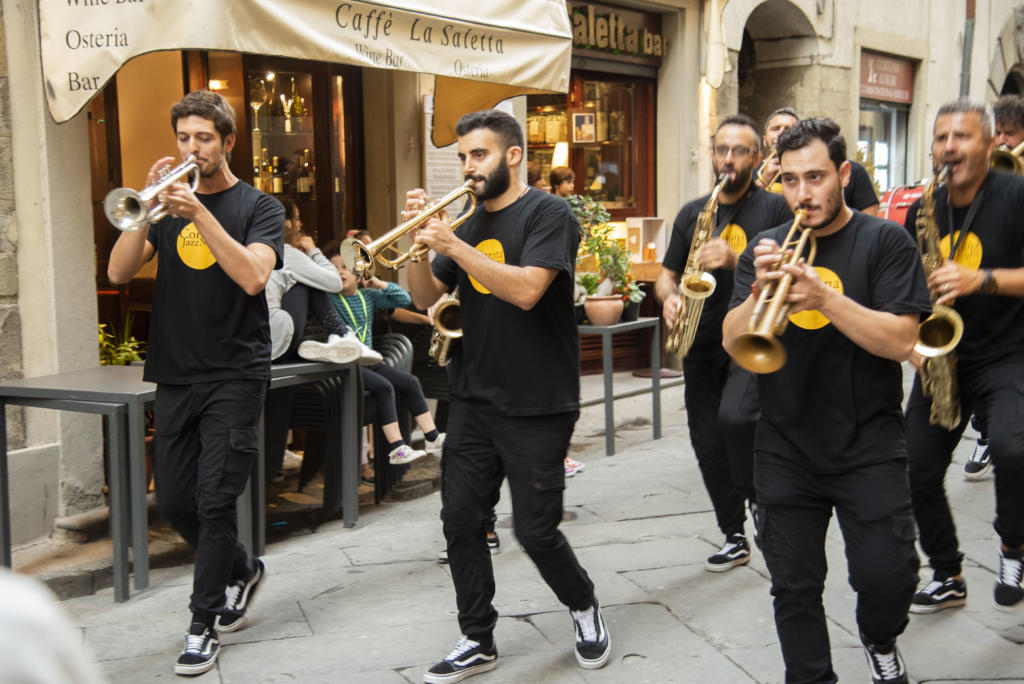 Another great April event is the Cortona Jazz Festival. From the 25th (a public Holiday for Italians!) to the 28th several concerts will be held throughout the town. All shows are free, most will be open-air or in beautiful corners of the town. Great musicians and a great atmosphere will make these days really unforgettable!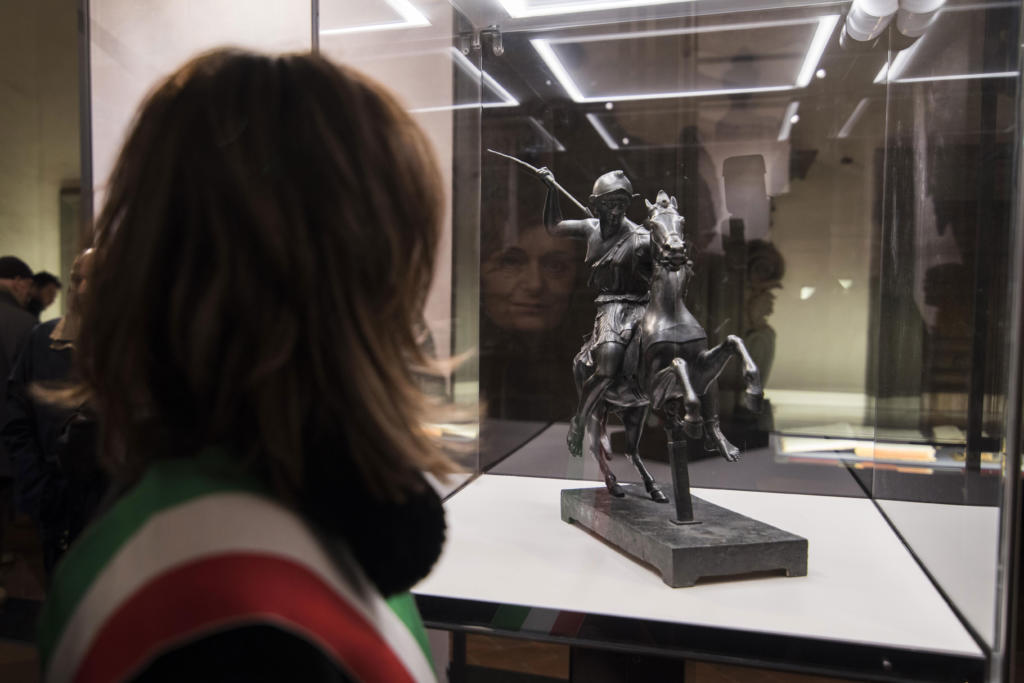 Finally, during the whole month of April, you could visit the special exhibition at Maec Museum, featuring beautiful pieces from the Archaeological Museum of Naples. They testify to the role of an important Cortonese from the past, Marcello Venuti, in the discovery and excavation of the famous ruins of Ercolano. If you are interested in the Etruscan history, from April 20th to May 1st the museum also offers guided visits to the Archaeological Park every day at 11, including a convenient shuttle bus from and to the town center.
What else could you do while in Cortona?
Take advantage of Spring and enjoy a walk to the Parterre gardens or around the "Poggio", the upper part of Cortona. Here are my personal suggestions about Free things to do in Cortona.
Are you visiting Cortona at Easter?
Make sure you read my tips and recommendations on what to see and what to do in Cortona, Italy, for the Easter holidays.